The "Nearby" feature we used to have is done slightly differently now. When you select the map option, it will bring up our custom maps by default. You can zoom in on a particular area you know you'll be visiting and tap a part of the map. This will set down an invisible marker on the map and will cause a pop up menu to appear. This pop up menu has all of our types of points of interest. All you have to do is select which points of interest you want to see on the map from this pop up and hit "done." As soon as you do, the map will show the 25 nearest records that fit your search parameters (and it will show you how far away they are from you).
.
Each bubble on our map shows a different type of record, like sights, activities, and adventures, based on their GPS location.
You can select any of the bubbles to get more information for it. Hitting the name will bring you directly to the record so you can see our reviews.
Tapping one of the icons brings up its name, and tapping the name brings up our review of it. You can always go back to the map by hitting the map-and-pin icon in the upper right hand corner of the screen.
Whenever you're ready to go back to the map, hit the icon in the upper right hand corner.
Another way to find what's in a particular area can be done through our filters menus. Go to the chapter you're looking for, like a restaurant or activity, and filter by region or city. If you know which part of the island you'll be in, you can use these filters to plan out your day.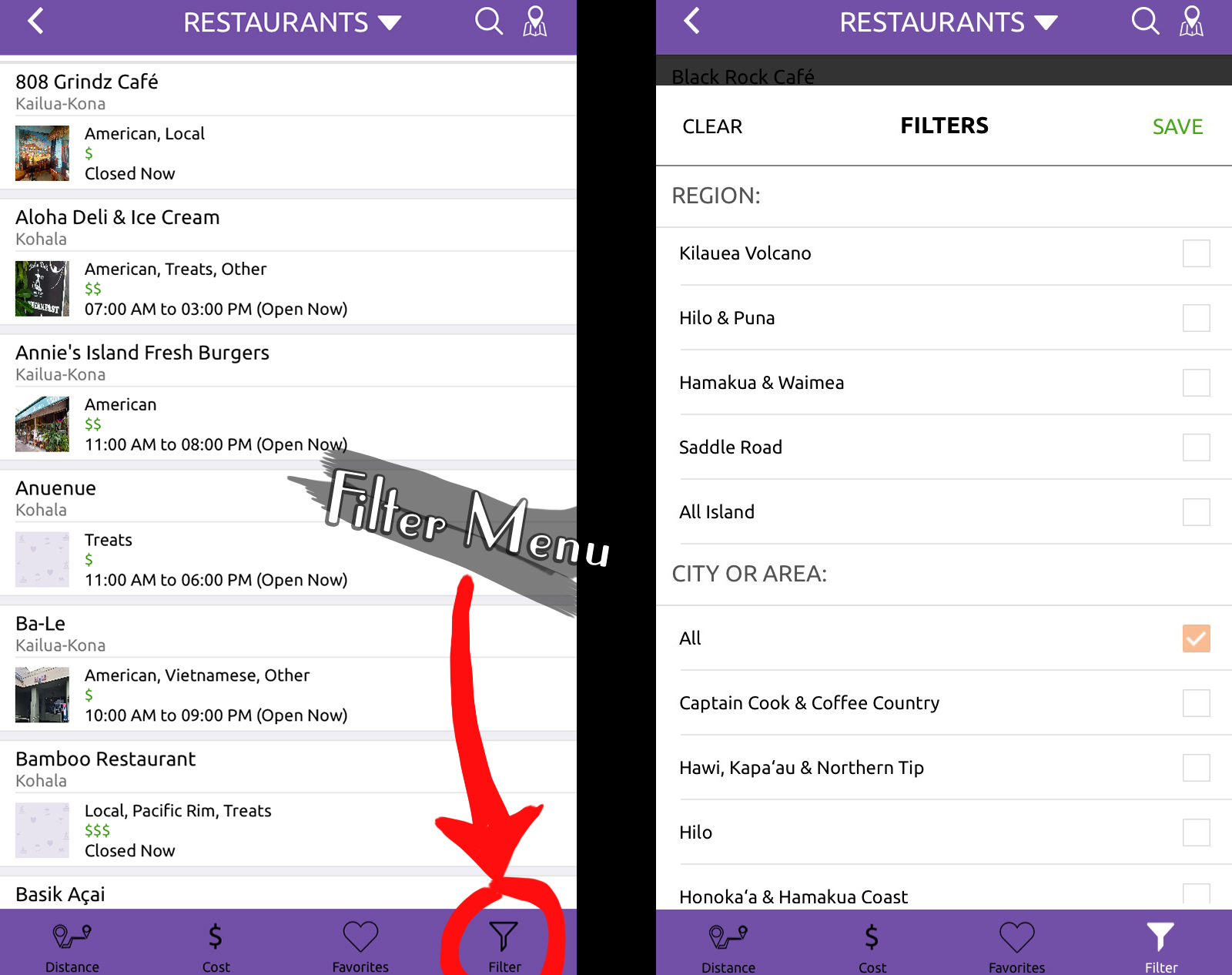 The restaurants main page (left) has a filter option that can be used to filter by location (right).